What is Utelogy?
The Utelogy platform is a technology that delivers non-proprietary audio-visual (AV) control, management, analytics, support, and document storage. Utelogy is a flexible single platform solution for Boardrooms, Conference Rooms, Video Conferencing, Smart Classrooms, Auditoriums, Emergency Operations Centers and anywhere else where AV technology is deployed.
How do we utilize Utelogy in our rooms?
When entering a classroom or conference room, you should see the Utelogy interface on the podium computer with the display "Touch to Start" as shown below.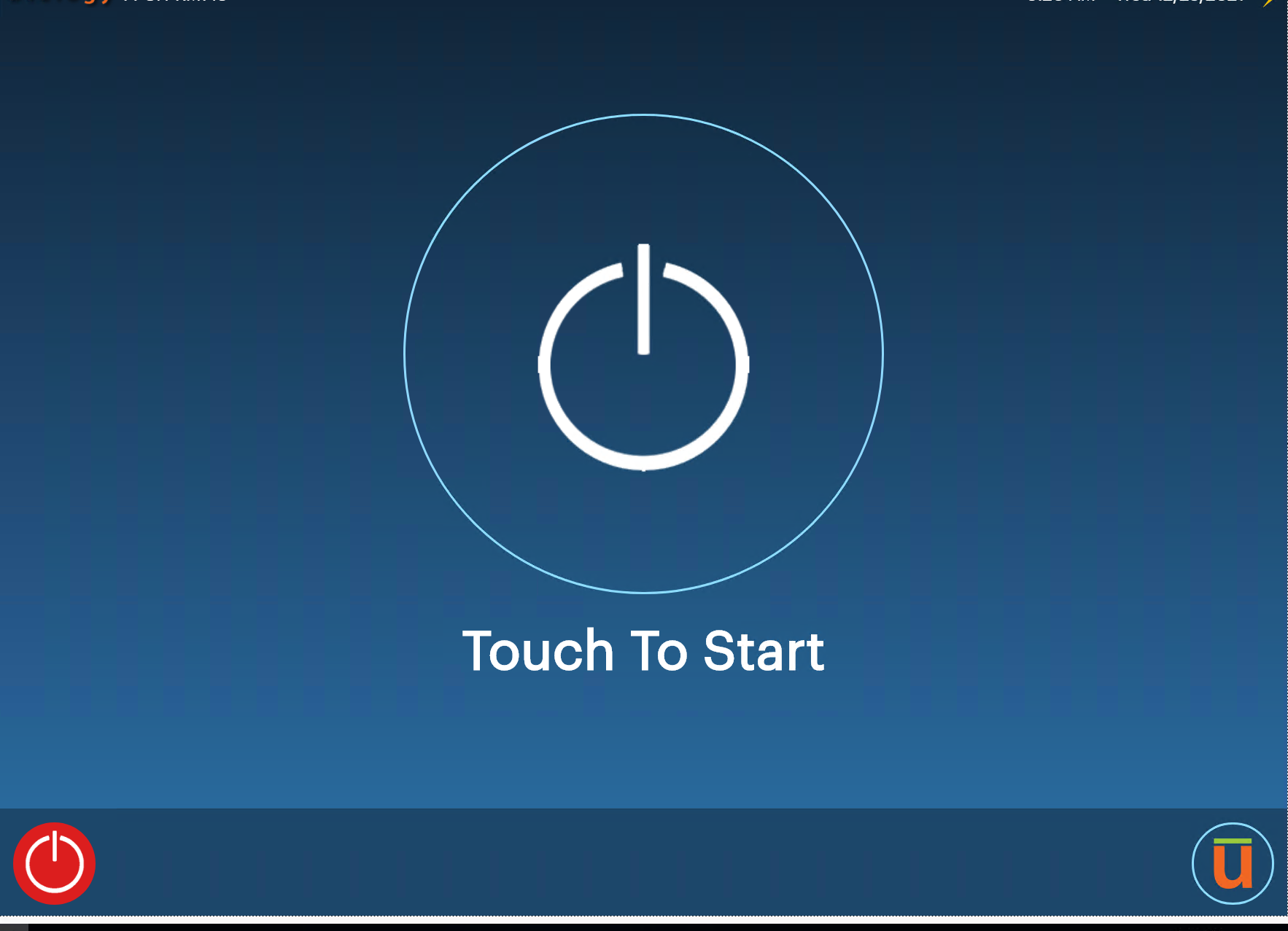 After clicking the "Touch To Start" button, you will notice the projector/TV turn on and then display the image from the podium computer/PC. For detailed instructions on using room technology with Utelogy, see the article on how to use Utelogy here.